"Urban Species" opens to the public in Hong Kong, an innovative night art exhibition, exploring the interaction between humans, nature, and urban environments. 
The inaugural night-time art exhibition titled "Urban Species," curated by MUSTHAVEKEYS and supported by the Hong Kong Arts Development Council, is now open to the public until October 15, 2023. The exhibition, held in Soho, Hong Kong, explores the relationship between urban living and the diverse species inhabiting the vibrant city.
Features six artists' works that prompt reflection on the evolving relationship between species and Hong Kong's changing cityscape, "Urban Species" is divided into two parts.
The first section of the exhibition, named "Desire," will run until September 16, 2023. It features works by Kensa Hung, Michael Whittle, and Ivy Yuen Chun Tai, focusing on various species from a human perspective and their reflection of human desires.
The second, "Reminiscence," open from September 20 to October 15, 2023, delves into the history of Central's streets and their evolution through the eyes of artists Natalie Lo Lai Lai, Macy Tse Ming Sze, and Yuen Nga Chi, drawing from personal experiences and exploring the connection between places, personal identities, and memories.
In the rapidly developing urban landscape of Hong Kong, the interaction between humans, animals, and the city is complex. "Urban Species" highlights the overlapping boundaries and constant struggle between species and humans for survival. It also emphasises the fluidity of the relationship between humans and nature, where adaptation and transformation are essential for coexistence.
The MUSTHAVEKEYS exhibition offers an intriguing perspective on the intricate ties between humans and the species around them, with its featured works serving as an allegory, providing insight into the evolving cityscape and the emotions and anxieties associated with these changes.
This thought-provoking exhibition invites visitors to explore Central's historic streets while contemplating the coexistence of various species in the urban environment and the impact of urbanisation on both humans and wildlife.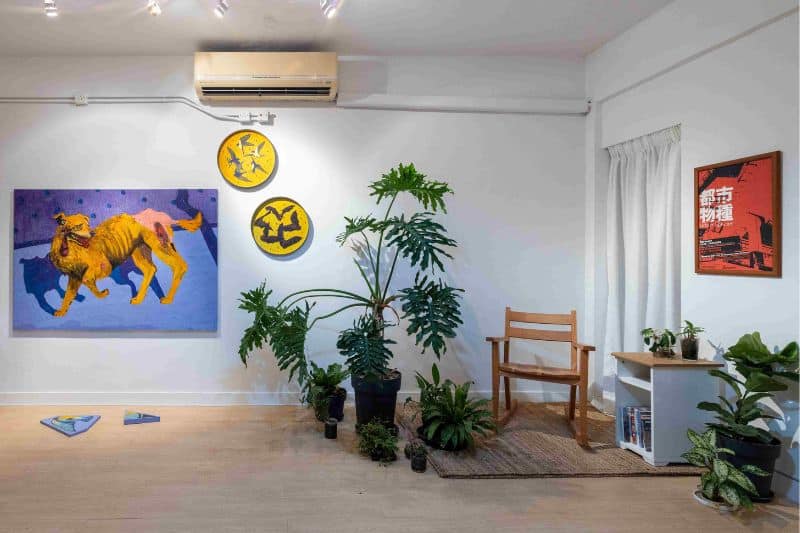 More information and bookings can be placed online.
Address: G/F, 7A Chancery Lane, Central
Related Articles
Claudia Chanhoi: The Rising Digital Artist Normalising Conversations on Sexuality Through Cheeky Illustrations
Redress Design Award 2023 Celebrates Emerging Sustainable Fashion Talent, Awards Young Designer Nils Hauser